And break it.
Because I have no use for it anymore.
It's Sunday (my day of rest) and I'm having a quick play on the PlayStation 4.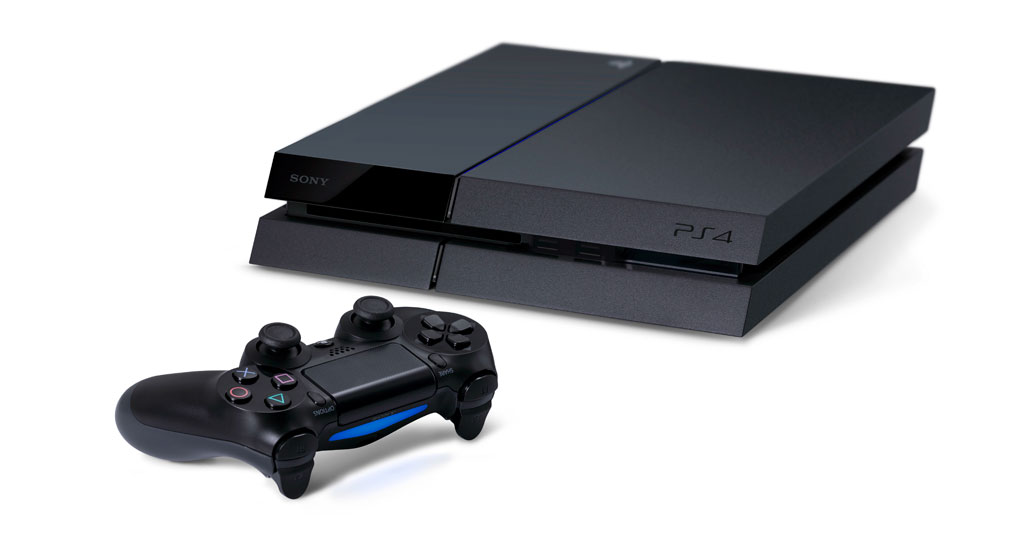 I remember the excitement when I first had the Playstation 3.
Got it on launch day and I personally felt like I was THE NUTS!
Now I got this one on launch day too but for some reason I have rarely played on it.
Now would you like to play on my Playstation and push my buttons? 😉
You can also do stupid things with the joy pad like this.
While I am typing this I am actually looking out the window.
The weather outside is bloody gorgeous!
And this is reminding me now of my youth.
Now when I was younger I used to go outside and play with my friends.
Bike rides.
Water fights.
Playing in the park.
Making tree houses.
Having a game of footie in the street annoying the Neighbours.
And of course trying to avoid smelly girls!
My how things change…
Cartoons where a hell of a lot better in those days too.
Crafted and made with real passion.
Not like the crap you like see today.
I have to say but these childhood memories could possibly be the best days of my life so far.
Just no cares in the world.
Bag full of ENERGY.
Did so much.
Including being a bit naughty too (sorry mum and dad)
Like they didn't know anyway..
So just thinking of all this kinda saddens me.
Because I very much doubt the youth today does the above.
They play on their Playstations.
Get clued onto their mobiles.
Stay on Facebook, Twitter and other social websites.
Completely isolate themselves from everyone.
And maybe even with the people they live with too.
I have been in that place before.
And I tell what it's not very good!
Totally affected the way I was around with people.
Making Fitness a Family Affair:
Today childhood obesity is a major concern among parents and the medical community.
Like I have already said this generation of children is less active
and more obese than any generation before.
Wouldn't it be great if your chidren naturally enjoyed exercise like we did back in the day?
If this were the case then childhood obesity wouldn't be the looming problem that it is.
As adults we exercise to improve health, stay fit, and control weight.
But what motivates a child to be physically active?
FUN!
That's why we kept playing outside.
We were having the time of our life's!
Funny thing is we probably didn't even realize we were doing exercise either.
Ultimately if children and adults enjoy an activity
they're more likely to stick with it.
As you know, an inactive child has a greater chance of becoming an inactive
adult if healthy habits aren't instilled early in life.
It's NEVER too early to start!
And what better way to get your kids moving than to find a fun exercise
activity your whole family can enjoy together?
Your family will not only be healthier and trimmer
but you will spend quality time connecting and set habits that may last a lifetime.
Just remember that exercising as a family won't look like your typical workout.
Fun and creative ways to incorporate exercise into the life of your family:
Make Chore Time Fun Time Let's face it..
Chores and kids don't mix. Not willingly at least.
Chores and fun don't usually mix, either.
How can you combine chores with fitness while making it fun at the same time?
Turn up your family's favorite tunes and sing and dance while cleaning the house.
Let the kids take turns choosing the music.
All ages can be involved. The youngest can pick up toys or sweep the floors.
The older kids can vacuum, dust, and help with laundry.
While you're at it, turn chores into a competition.
Who can clean his or her room the fastest?
Without stuffing everything in the closet haha 🙂
Dance Party:
Want a little more wiggle in your family exercise routine?
Invite the kids' friends over for a dance party.
Move the furniture out of the way, turn down the lights
and TURN UP the tunes! Then get moving!
Kids will have a great time with this.
If you have a Wii dance game, take turns in dance competition.
Family Fitness Nights:
Family fun night is often spent sitting around watching a movie
or playing a board game. How can you turn family nights into fitness nights?
Go on a bike ride together:
Head to a nearby trail in the woods and go on a hike.
Invite another family to join you and organize a football game or relay races.
Set up a badminton net in the backyard:
If there's snow on the ground, get out the sleds and head to a nearby hill.
What about roller-skating as a family?
Now there's a fun family workout!
I LOVE DOING THIS!
I actually bought some skates last year.
Let each family member take turns choosing which activity to do on family nights
but keep the nights focused on fun fitness.
Hire a Personal Trainer Each person has different fitness needs and goals:
Contact me today to design a workout program for each family member.
The minimum age I will train is 15 years of age.
Track Progress A great way to stay motivated as a family
to keep exercising is to track individual progress.
If one family member needs to lose weight and another is trying to bench press heavier
weight, track both of their progress and encourage them along the way.
You can also have all family members wear a pedometer and reward the
person with the most steps, or choose an exercise of the month.
Good choices are squats, lunges, sit-ups, push-ups, or jump rope.
At the beginning of the month, each family member must perform his
or her maximum number of repetitions. After a month of training
the perso with the highest percentage of improvement gets a small reward.
And keep progress at the forefront with a chart on your refrigerator
to track your family's fitness goals.
A Way of Life When fitness is incorporated into everyday life,
it won't become a drag or another thing to fit into your already busy
schedule. Set aside just an hour two to three times a week to get
moving as a family. Your kids will have fun and learn valuable life lessons.
JUST REMEMBER THOUGH
Monkey see, Monkey do. So if you don't eat right…neither will your children.
As much as you'd like to see the kids enthusiastically eating a pile
of green veggies, you'll need to be the first one to dig in.
The easiest way to model healthy eating habits is to eat most of your meals at home.
When you eat out, the kid's menus options are mainly fried and
carbohydrate- filled, and most come with a sugary beverage.
When you make your own meals at home center the meal around a lean protein,
such as chicken or fish, and then add in lots of colourful veggies.
Please COMMENT, LIKE and SHARE if you found this post informative and useful.